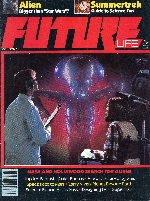 Starlog.com passes along word
that Ridley Scott, the director of the staggeringly good science fiction/horror movie
Alien
, is going to direct a prequel to that movie.
With all due respect to James Cameron, who really established the series' popularity with his
Aliens
sequel, the Scott original remains one of the few movies to successfully get across real
alien-ness
. So I've got high expectations for his prequel.